Spectator Information: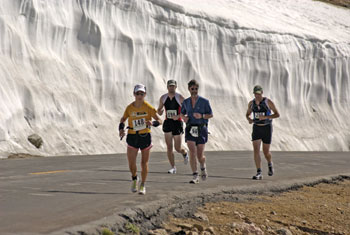 The Mt. Evans Road will be closed to the public during the Mt. Evans Ascent. Vehicles and bicycles may not use the Mt. Evans roadway during the event.
Spectators may watch the race start, however they will not be able to view the finish or drive to any other portion of the course.
The road will reopen to the public at 2pm on race day.
Spectator camping on the mountain is prohibited and will result in runner disqualification.