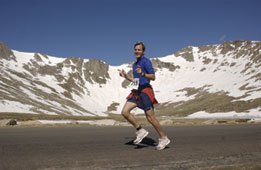 Registration will be limited to the first 175 Ascent entries and the first 175 Round-Trip entries received. Sorry, there will be no race day registration and there will not be a waiting list for this event.
In addition to the most spectacular run you will ever do, your entry includes a custom Mt. Evans Ascent long-sleeve technical shirt, a finishers medal to all finishers, the chance to earn a coveted Mt. Evans Ascent Trophy Rock, four well stocked aid stations, a ride back down the mountain, and a tasty post-race meal!
Registration for the Mt. Evans Ascent and Round Trip open at 9am on January 1st. We hope to see you on our start line in 2022.
Round Trip entrants may not switch to the Ascent after the Ascent has sold out due to limited space in shuttle vans.
Register Online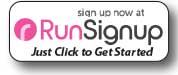 2022 Ascent Entry Fees:
Jan. 1 - Jan. 31: $120
Feb. 1 - April 15: $130
April 16 - June 15: $140
No Race Day Reg.
2022 Round-Trip Entry Fees:
Jan. 1 - Jan. 31: $130
Feb. 1 - Apr 15: $140
Apr 16 - June 15: $150
No Race Day Reg.
Refund Policy: Every effort will be made to hold the race, however we reserve the right to alter or shorten the course in the case of extreme weather. Once accepted, entry fees will not be refunded for any reason. No refunds or credits will be issued if the race is shortened, postponed, or cancelled due to weather or other unforeseen circumstances.
Optional Entry Insurance Policy: We will be offering an optional refund insurance program during the online registration process. If you choose to purchase the registration fee refund insurance policy, you could receive a refund of the registration fees you paid if you are unable to participate due to injury, illness, or other covered circumstances (doctor's note or other proof may be required). No refunds will be issued by the event organizers.