The History of the Mt. Evans Ascent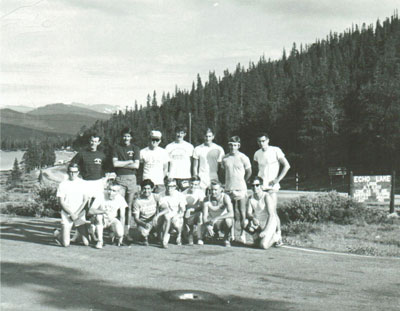 The original runners in the Mt. Evans Ascent (aka Mt. Evans Trophy Run) pose before the race in this 1971 photo.
---
In the 70's and 80's, it was a tradition to award a Trophy Rock to men who finished under 2 hours 40 minutes, and women under 3 hours. We revived that tradition in 2012 - bring you're A-Game!!!
We have more articles coming - check back soon!
---
The Mt. Evans Ascent has an amazing history dating back to the 1970's. We are currently working on gathering details on the races of the past. If you happen to have any old newspaper accounts of the race, results earlier than 1999, or photos from the early days, please let us know!. We would like to thank Roger Gerard, Doug Laufer, Nancy Hobbs, David Kelble, and Michael Chalpa for their contributions.