Recommended Coaches
& Training Programs
*Programs are listed alphabetically
---

D3 Multisport provides multisport athletes and runners with a coaching service that is affordable, knowledgeable, and driven by the highest standards of customer service. D3 Multisport strives to be the leader in the multisport coaching field providing customized training programs to athletes of all abilities.
---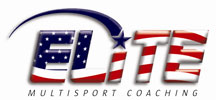 Elite Multisport Coaching is owned by 2004 Olympic Triathlon Bronze medalist Susan Williams and world renown Sport Dietitian and Elite Performance Coach Bob Seebohar. Together, Susan and Bob provide individual coaching for age-groupers and professional triathletes. Housed in the foothills of Littleton, Colorado, they also coach their age-group triathlon team year-round with six individually coached workouts per week.
---

FastForward Sports provides year-round training for running, triathlon, fitness and fun! Aspiring and perspiring athletes of all levels are welcomed in a non-intimidating and professional environment. Small pace groups with others of similar ability are led by a FastForward Coach trained to work effectively with that level of athlete.
---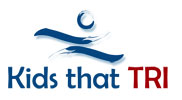 Kids that TRI is a 501c3, non-profit youth organization, with the mission of inspiring youth to be more physically active through sport. The organization welcomes youth and juniors age 5-19 and provides a year-round environment to improve health and performance in a very supportive environment. They base all of their training on physiological developmental levels and have fun and fitness groups as well as a high performance Teens that TRI group. They are led by Elite Performance and Youth/Junior Certified Coach Bob Seebohar and are a USA Triathlon High Performance team.
---

Mile High Multisport provides individualized training plans for triathletes, cyclists and runners of all ages and abilities. We also host open water swimming at a private lake in the summer. To learn more about the services we provide, our coaching staff and our coaching philosophy, go to www.milehighmultisport.com
Welcome to the Racing Underground Training Page. This page contains articles by some of the area's top coaches, and we'll be adding more articles regularly! It also has links to various coaching programs and training groups in Colorado.
Articles
Swimming
Cycling
Running
Training & Coaching
Triathlon (general)
Duathlon (general)