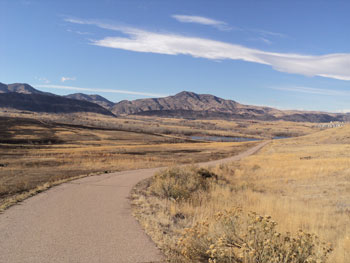 This 5k/10k run is brought to you by Racing Underground. Conveniently located on the scenic west side of metro Denver, Bear Creek Lake Park is known for it's diverse bird and waterfowl population as well as stunning views of the foothills.
The 5k and 10k races wander it's 2500 acres with a mostly flat 5K course, while the 10k throws in a few rolling hills. The race has sold out weeks before race day every year, and offers something for everyone, with technical shirts for all participants, hot chocolate and other yummy post-race food, a fantastic sponsor gear drawing, and prize money for the top finishers!
We hope we'll see you there on January 26th!!!
January 26, 2014
Website will be updated for 2014
in late May