GENERAL INFORMATION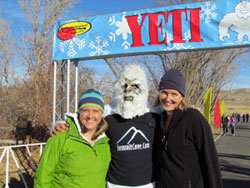 Win a free stay in Keystone!!! All finishers are also eligible to win a summer stay in beautiful Keystone valued at $500 courtesy of Summit Cove! Just tag your photo on the Summit Cove Facebook page no later than noon on Thursday February 1st, and you are entered to win! We will announce the winner on both the Summit Cove Facebook page and the Racing Underground Facebook page on Thursday afternoon! Summit Cove has nearly 300 properties available year-round, including during ski season! The Yeti Chase award winner can book their stay anytime between April 15 and October 15, 2024 - the perfect time to enjoy a getaway to the mountains, where you can run miles of trails, hike, bike, shop, fish, and more!
---
The Yeti Chase serves as the second race in the Racing Underground winter running series. The series has been extremely popular, selling out two of the three events every year!
The three-race series includes the Stocking Run 5K in December, the Yeti Chase 5K/10K in January, and the Ralston Creek Half-Marathon & 5K in February. Choose from the 5K-5K-5K series or the 5K-10K-Half Marathon Series, and save on your entry fees when you choose the series registration option.
---

COURSE: The 5K and 10K start and finish in the Bear Creek Marina parking lot, with participant parking nearby. Parking is limited, so we have limited the run to the first 750 entrants. Please carpool if you can!
10K COURSE (map): The 10K course is a rolling route around Bear Lake, and along the base of Mt. Carbon. The course follows a scenic mix of road and bike path, finishing under the arch at the Big Soda Lake Marina.
5K COURSE (map): The 5K course has some gentle ups and downs, as it follows a course that is predominantly park roads, with a final half mile on a paved multi-use path, and an exciting finish at the Big Soda Lake Marina.
---
RACE SCHEDULE
8:30 a.m. - Registration Opens
10:00 a.m. - 5K Run Begins
10:08 a.m. - 10K Run Begins
10:45 a.m. - 5k Awards Presentation*
11:15 a.m. - 10k Awards Presentation*
*Awards times may be moved a bit depending on weather and number of athletes still on course
---
INFORMATION: Most questions are answered right here on the race website. If you have a question that isn't answered here, call Darrin or Jill at 303-642-7917, or shoot us an email at darrin@racingunderground.com
---
REGISTRATION

Your entry fee includes entry into the race, free race photos, park entry, a Gender Specific Yeti Chase Long Sleeve Tech Shirt (or youth 50/50 short sleeve shirt), fun music, steaming hot cocoa, a slice of Jill's famous home-baked banana chocolate chip bread, and other tasty goodies.
---
Click button to register
online for the Stocking Run 5k
or the Entire Series!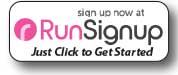 ENTRY FEES: 5K/10K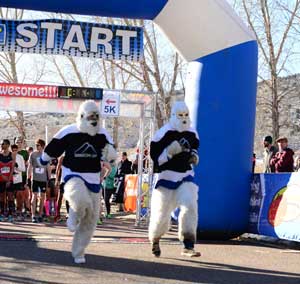 5K Run

$30 through November 25th
$35 from Nov. 26 - Dec. 31
$40 from Jan. 1 - 5pm Jan. 18
$45 from Jan. 19 - 5pm Jan. 27
$50 on Race Day (please register online before arriving)
Youth age 12 & under pay just $25 pre-reg. for the 5K

10K Run

$35 through Nov. 25th
$40 from Nov. 26 - Dec. 31
$45 from Jan. 1 - Jan. 18
$50 from Jan. 19 - Jan. 27
$55 on Race Day (please register online before arriving)
Refund and Cancellation Policy: We will make all efforts to hold the race, regardless of weather conditions, however we reserve the right to alter or shorten the course, or cancel the event in the case of extreme weather. We also acknowledge that changes in COVID restrictions may force the cancellation of the event. You may cancel your entry and receive a 75% credit (excluding online processing fees) until 30 days before the race. Credit will be good through 2024. Refunds will not be issued for any reason. Entries cannot be transferred or deferred fewer than 30 days before the race. If the race is cancelled, all in-person entrants will be moved into the virtual category for their distance and will receive a $10 credit which they may use for any Racing Underground owned event through 2024.
---
PACKET PICK-UP & DIRECTIONS
EARLY PACKET PICKUP will be held at Runners Roost Lakewood on Friday January 26th from noon until 6:30pm. You will receive your race number and shirt at packet pickup. Runners Roost will have some great deals during packet pickup, so come ready to shop!!!

RACE MORNING PACKET PICKUP: You may also pick up your packet on race morning.

Your timing chip will be attached to the back of your bib number. You must wear your bib number VISIBLY on the FRONT in order to receive a finish time and place. If your bib number is under your clothing you will not receive a finish time. Also, please DO NOT FOLD OR CRUMPLE YOUR BIB NUMBER. If the attached timing chip is damaged, it will not work.
---
DIRECTIONS: Bear Creek Lake Park is conveniently located immediately off the Morrison Road exit on C-470. The park is less than a quarter-mile east of the exit ramp, on the south side of Morrison Road. Your entry fee includes athlete entry into the park. Signs and race staff will direct you to parking. All parking will be just a short walk from the start/finish area.

***For directions from your house, just click the "View Larger Map" link below the map to the right. Click "Directions" on the left side of the larger map page, and you can enter your home address for turn-by-turn directions.


View Larger Map
---
---
Results & Photos

RESULTS: Race results will be posted live to this website on race morning. Participants must wear their bib and timing chip visibly on the front, and cross the timing mats at the start and the finish line in order to receive an official time. Results will only be edited (for misspelled names, etc.) for two weeks following the event.
---

AWARDS:Awards will be presented at 10:45 a.m., and the 10K awards presentation will take place at 11:15 a.m. These times may be adjusted depending on race-day weather, and the number of participants still on course.
The top-3 male and female finishers in the 10K (determined by gun time) will take home cash awards in the amount of $100, $75, and $50. The top-3 overall male and female finishers in the 5K (determined by gun time) will take home gift certificates or merchandise from our great sponsors!!! Overall prize winners will be excluded from winning age group awards.
Awards will also be presented to the top-3 finishers in each age group in both the 5k and the 10k. Age group placing is determined by net time (each runners time starts when they cross the start mat and ends with they cross the finish mat). 5k Age Groups are 12 & under, 13-19, then 5-year age groups from 20-24 through 85-89, and 90+. 10k Age Groups are 19 & under, then 5-year age groups from 20-24 through 85-89, and 90+. In addition, we will present awards to the top-3 overall non-binary finishers in each distance.
---